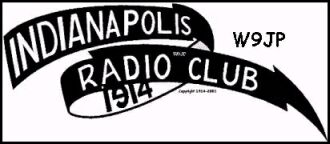 Indianapolis
Radio Club
Picnic 2004 Pic's
---
last updated:07aug04
2004 Club members and friends at the K9OOA,
BroadRipple IN Swap meet & Picnic....
Broadripple / K9OOa swap meet and Picnic is big hit...
Great weather and double the attendance from last year mixed with the IRC sponsored Picnic
was an outstanding success!.
Special Thanks to our HOST's Bettey & Joe Lobraico....!!!!
OUR HOST's
"MORNING COFFEE & DONUTS a MUST."
HAM TALK, Meeting with friends old & new,
making those swap deals , FOOD & FUN !
---
---
2004 KIDS special event station (W9Z) site ....
Special thanks to STEVE- KB9RDS, Steve- N9OI & Fred- KC9FLB for
the set up and instructorship.
9 young hams and friends made 89 contacts on several HF bands during the swap meet...
---
Under Construction!
MAIN page
|
NEWS page