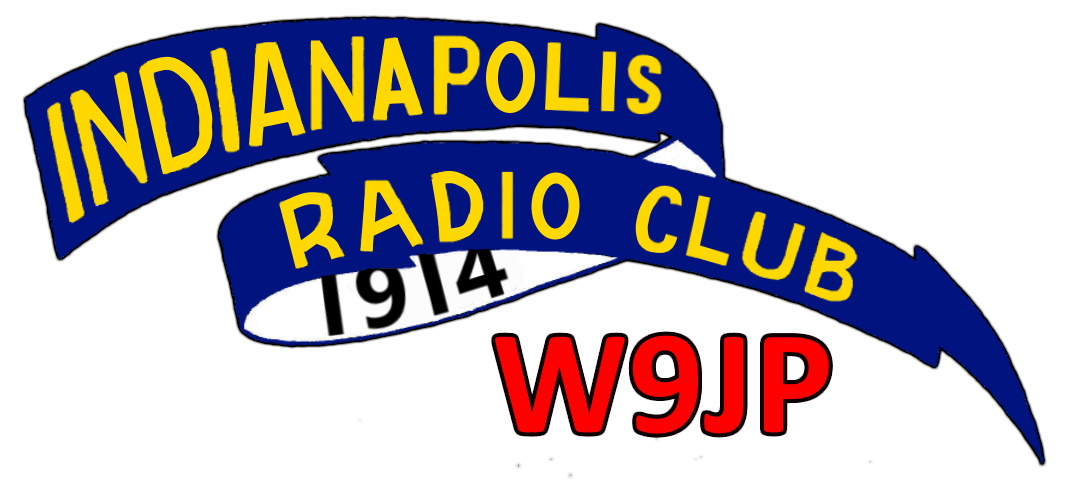 The Indianapolis Radio Club is a general interest ham radio group that was founded in 1914 and has met continuously since that time.
The Ivy Tech radio club meetings are held concurrently with the Indianapolis Radio Club meetings
Meetings are held at Ivy Tech Community College at 7:30 PM on the second (2nd) Friday of each month except for July and August. When the IVY tech facilities are not available on line meetings are held using the ZOOM software platform
The Indianapolis Radio Club Station W9JP is co-located with the IVY Tech ARC Club Station W9IVY at the Meridian Street Campus IFC building

<
Meetings and Announcements :
Announcements
Indianapolis Hamfest posted on pictures page
Summer time operating notes The local QRP/portable operation will try to monitor the 146.76 repeater or the 224.800 repeater. Listen for activation, location, general operating or testing anouncements Look for operations at Fort Harrison State park up the hill near the Saddle Barn
The WW2IND operators have resumed real time USS Indianapolis Radio Room activity. Listen on 7.060 mhz and 10.120 mhz for slow speed CW Wednesday mornings Weekend operations will resume pending new operator training and scheduling. Presently the TCK transmitter is on 40meters and the TDE transmitter is on 30 meters. If you want to operate bring a straight key with a 1/4 inch jack. See the drawingfor a look at one of the original blueprints for the USS Indianapolis Radio Room

.
Need to clean up the old web site into a history page. Look under club details history tab and help the editor figure out what to keep or pitch.
IRC finished 4th in the INQP club competition http://www.hdxcc.org/inqp/scores.php
If you're interested in the Indy United Field Day pictures go to 2021 field day photos for the collection
Meetings
No meetings July or August.
RIGHT NOW, THE PLAN IS TO RESUME IN-PERSON MEETINGS IN SEPTEMBER! Stay tuned....
Meeting Location
Ivy Tech Community College
2535 N. Capitol Avenue
Indianapolis Indiana