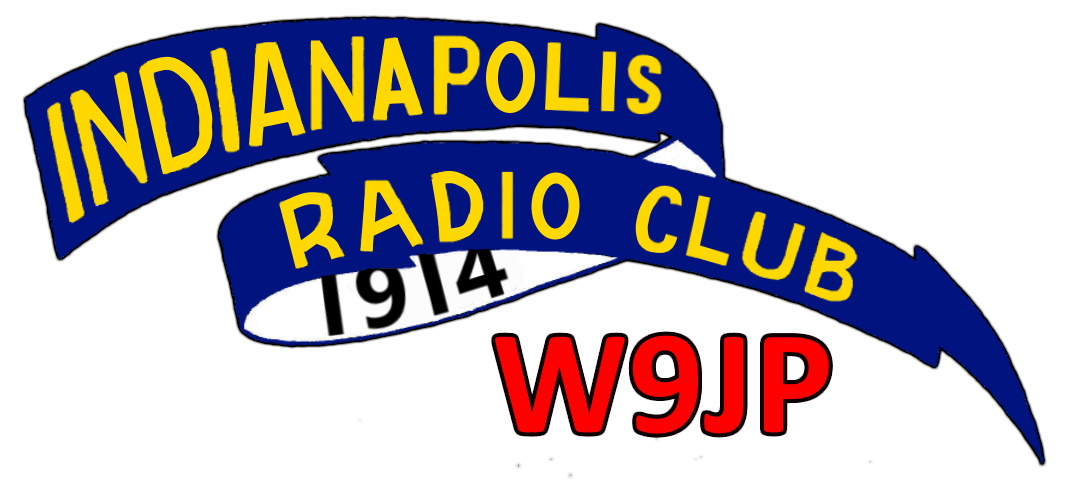 The Indianapolis Radio Club is a general interest ham radio group that was founded in 1914 and has met continuously since that time.
Indianapolis Radio Club meetings
IRC meetings begin at 7:30 PM on the second (2nd) Friday of each month except for July and August. Meetings are preceded by a "meet and greet time" beginning at 7:00 pm. In-person meeting locations will be announced. When not meeting in person, our meetings are held using the ZOOM software platform.
The Indianapolis Radio Club Station call sign is W9JP
Meetings and Announcements :


JUNE AUCTION SEEEEEEEEEEEEEEEEEEEEE Below


June 9, 2023: Annual Auction (Salvation Army EDS) Don't forget to list any "high value" items, defined as items for which you would like to get $50 or more, in the spreadsheet located at (https://docs.google.com/spreadsheets/d/16L5Fm5OQNadILyCq0chprTPFv1LR1Uso-skuLWo1PIY/edit) Listing items ahead of time will enable potential buyers to come with cash in their pockets, which will be the only form of payment accepted at the IRC auction, coming up on June 9, at the Salvation Army EDS facility.


Note: above schedule subject to change.


Everyone mark Saturday, July 29 on your calendar for the (First Annual?) Indianapolis Radio Club Picnic and POTA at Fort Harrison State Park. Thanks to Kevin Colbert, KD9MNB, for securing the Cherry Tree Shelter for us. There is a large parking area and restrooms close to the shelter. Go to https://www.in.gov/dnr/state-parks/files/ftharrison_trail.pdf to see a map of the park.

The plan right now is to make this a POTA Club event, using the club's callsign of W9JP. More details to come as plans are solidified.
---

Support the Indianapolis Radio Club with your membership or donation