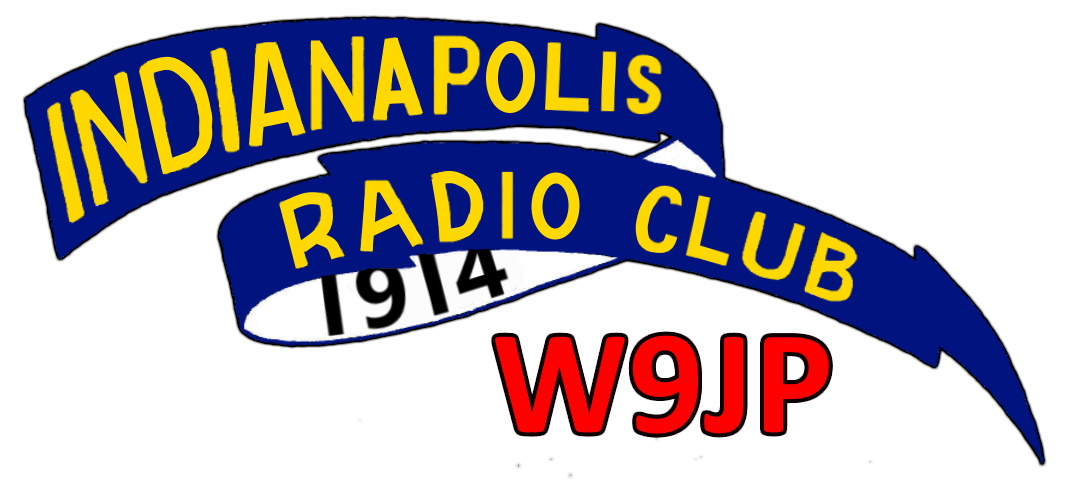 The Indianapolis Radio Club is a general interest ham radio group that was founded in 1914 and has met continuously since that time.
The Ivy Tech radio club meetings are held concurrently with the Indianapolis Radio Club meetings
Meetings are held at Ivy Tech Community College at 7:30 PM on the second (2nd) Friday of each month except for July and August. When the IVY tech facilities are not available on line meetings are held using the ZOOM software platform
The Indianapolis Radio Club Station W9JP is co-located with the IVY Tech ARC Club Station W9IVY at the Meridian Street Campus IFC building

<
Meetings and Announcements :
Announcements
Field Day - working with Indy United group (RCA, HDXCC, IRC and others)
Field Day will take place on the weekend of June 26-27, 2021, with station set-up on June 25. Indy United ARC will operate from 2 p.m. Saturday to 2 p.m. Sunday at Victor Conservation Club, 6675 Red Day Road, Martinsville 46151 , Indiana. The site is located off State Road 67 near the small community of Centerton. For more information, see the .pdf file on the Operating page
see the following link for late breaking news https://www.facebook.com/IndyUnitedFieldDay
There are still time slots available for volunteers to man the Indianapolis Radio Club tables at the Indianapolis Hamfest on July 9 and 10. In our area will be the prize drawing drum for the hamfest, information displays and handouts about the Indianapolis Radio Club, and an operating HF station for demonstration and special event station operation. For new hams, this is a great opportunity to meet other area hams, as well as a good chance to purchase some used gear for your station. If you're interested in volunteering for the Indianapolis Radio Club tables, go to schedule for the times where we could use help. Send me a message at ken.kj9b@gmail.com if you would like to volunteer. Just an hour or two would be great! The more the merrier, so if you are available for a particular timeslot, but a name is already there, don't worry.
IRC finished 4th in the INQP club competition http://www.hdxcc.org/inqp/scores.php
Meetings
No meetings July or August.
RIGHT NOW, THE PLAN IS TO RESUME IN-PERSON MEETINGS IN SEPTEMBER! Stay tuned....
Meeting Location
Ivy Tech Community College
2535 N. Capitol Avenue
Indianapolis Indiana