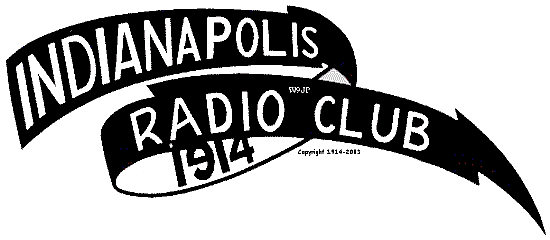 The Indianapolis Radio Club Details including Membership, Constitution History and other Details.
To be kept up to date on meetings and receive newsletters from the Indianapolis Radio Club and be a part of the central Indiana Ham community point your browser to
http://mail.indyradioclub.org/mailman/listinfo/ircnews_indyradioclub.org
the address for the
IRCNews -- IRC News
and complete the section under "Subscribing to IRCNews".
Don't worry, your inbox won't be inundated with hundreds of messages as the IRCNews reflector normally has a very low number of messages, and they most always are related to local ham radio news and events.
Club Officers

| Office | Name | Call | Email |
| --- | --- | --- | --- |
| President | Dave Spoelstra | N9KT | president@indyradioclub.org |
| Vice President | Dave Miller | K9RTT | vp@indyradioclub.org |
| Secretary | Ken Bandy | KJ9B | secretary@indyradioclub.org |
| Treasurer | Ken Bandy | KJ9B | treasurer@indyradioclub.org |
| Trustee | Jay Kraus | W9TC | w9jp.trustee@indyradioclub.org |
| Director | Jim Reinhart | K9RU | board@indyradioclub.org |
| Director | Kevin Colbert | KD9MNB | board@indyradioclub.org |
| Director | Kyle Bandy | KC9GLR | board@indyradioclub.org |
| Webmaster | Ron Cooper | WB9DKL | webmaster@indyradioclub.org |