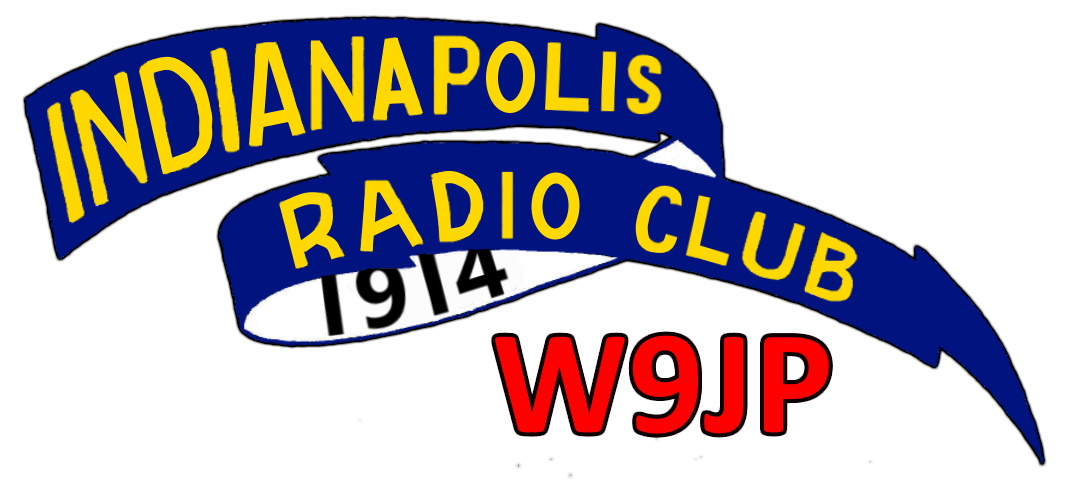 The Indianapolis Radio Club is a general interest ham radio group that was founded in 1914 and has met continuously since that time.
Indianapolis Radio Club meetings
IRC meetings begin at 7:30 PM on the second (2nd) Friday of each month except for July and August. Meetings are preceded by a "meet and greet time" beginning at 7:00 pm. In-person meeting locations will be announced. When not meeting in person, our meetings are held using the ZOOM software platform.
The Indianapolis Radio Club Station W9JP
Meetings and Announcements :
Greetings Ham Club Members, Just a reminder that our Christmas party is fast approaching:
Dec 9th, 7-9pm at the Salvation Army, 4020 George Town Rd.

It is going to be a great time of fellowship, not to mention Good Food! Additionally,
there will be games and prizes. Please remember to wear your Ugly Christmas Sweater if you have one,
because we will be judging them as well.

We are looking forward to seeing all of you there.

Regards,
Kevin Colbert-KD9MNB
group picture opportunityl at Christmas meeting please contact the webmaster
December 9: IRC Christmas Party. Pizza and soft drinks furnished. Lots of door prizes available to members, including ARRL Handbook and Yaesu FT4XR HT. In person at Salvation Army EDS Training Center, 4020 Georgetown Road, Indianapolis 46254.. RSVP to Kevin Colbert, KD9MNB, by November 10 at colbert@iquest.net
January 13, 2023: Presentation by Bioenno Batteries (This meeting will be via Zoom)
February 10, 2023: Our annual report from the Consumer Electronics Show by Dave Arland (Location pending)
March 10, 2023: tentatively ARRL IN Section Manager, Bob Burns, AK9R (Salvation Army EDS)
April 14, 2023: Tim Duffy, K3LR, from DX Engineering presenting "Going forward for DXing Operations" (This meeting will be via Zoom)
May 12, 2023: Dave Gingrich, K9DC, talking about IRLP and analog repeater linking. (Location pending)
June 9, 2023: Annual Auction (Salvation Army EDS)
Note: above schedule subject to change.